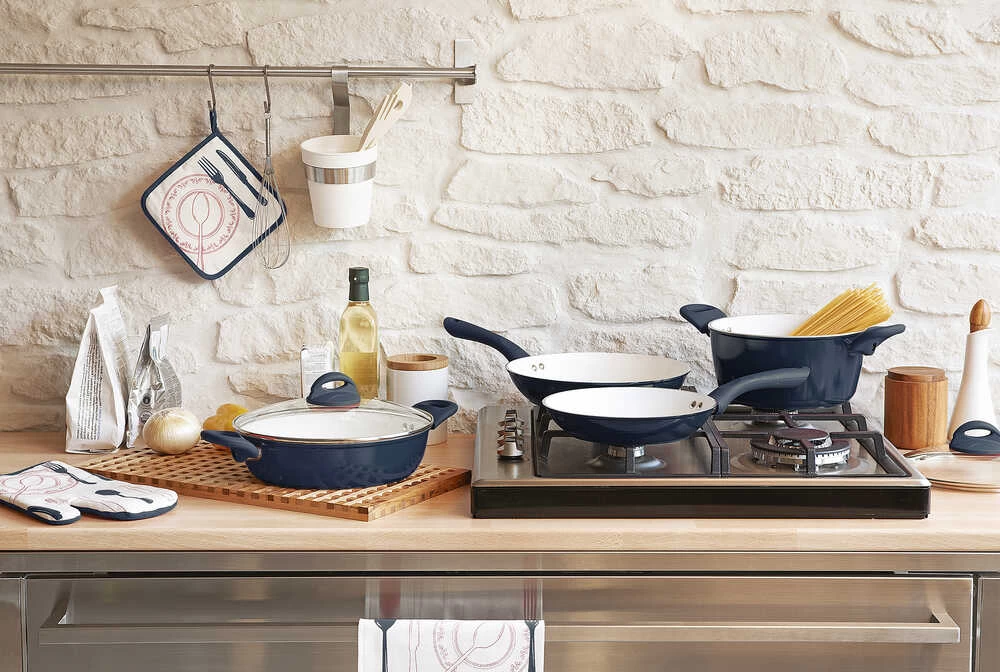 Best Cookware Sets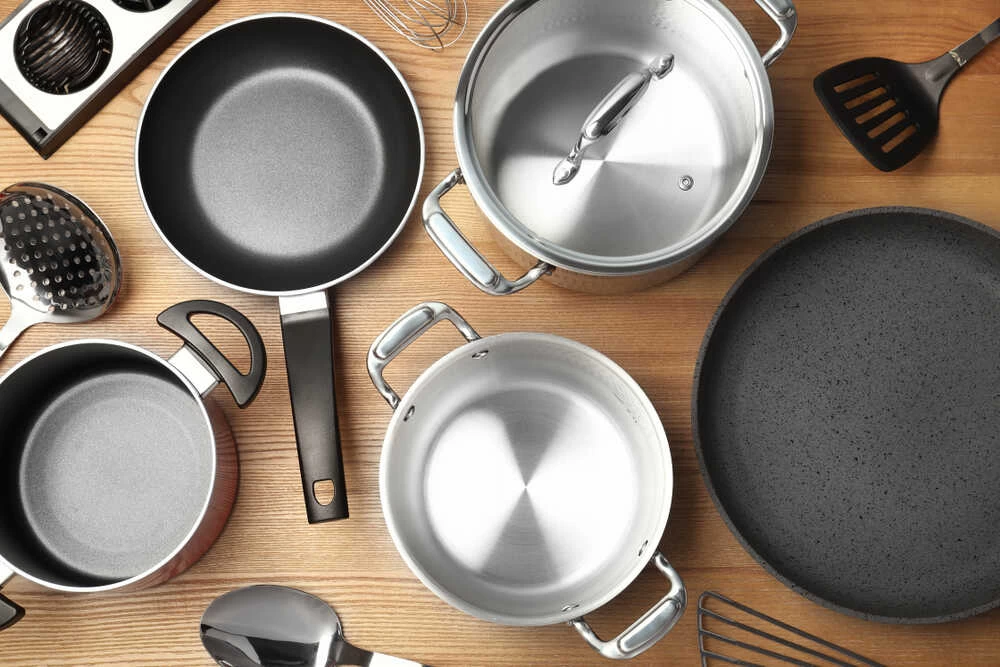 As with most things, the right tools for the job will make your life easier in the kitchen.
A great-looking kitchen without the right cookware is like a Mercedes without an engine. You can show it off, but when it comes time to take it for a drive—you'll have some explaining to do.
Just as it's helpful to learn basic skills in the kitchen, it's helpful to have the basic tools of culinary arts. Still, it's easy to get overwhelmed with all of today's choices.
Picking the right cookware is especially challenging if you're just learning your way around your kitchen. Luckily, you've come to the right place to learn more about the best cookware sets in Malaysia.
Le Creuset: Best and Safest All-Clad Cookware Set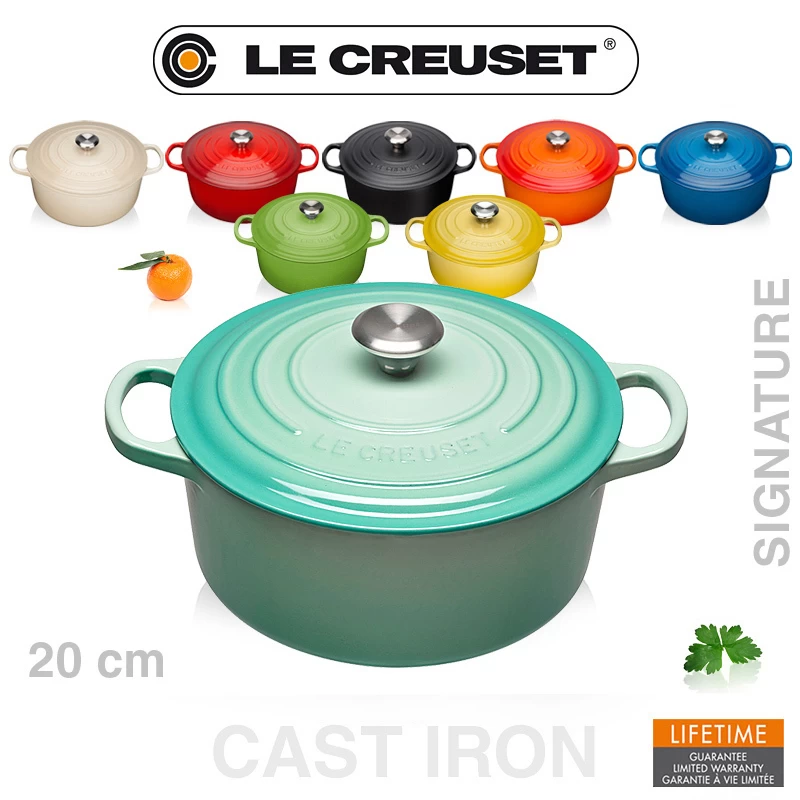 If you're looking for safe all clad iron cookware, look no further than Le Creuset.
Le Creuset is a premium French cookware brand. The company is renowned for its colorful cast-iron collection. More importantly, Le Creuset stands the test of time.
The manufacturer boasts an array of enameled cast-iron cookware. Le Creuset also offers stoneware, stainless steel and silicone collections.
All Le Creuset cookware features the company's iconic rainbow colors. Also, the Le Creuset cast-iron cookware set offers everything you need, from Dutch ovens to braisers to saucepans.
Skilled artisan's custom smooth and refine every Le Creuset cookware piece. Next, the cookware moves on to the enameling line where the pieces receive their trademark Le Creuset colors.
With Le Creuset cookware, you don't have to worry about the pieces scratching or deteriorating over time. This line of cookware is quite forgiving if you happen to bump things around as you're preparing your favorite meals. Accordingly, you can count on Le Creuset cookware to last a lifetime.
Furthermore, the beautiful enamel glazed exterior does more than look awesome. It helps Le Creuset to retain and distribute heat evenly.
Le Creuset provides the perfect heat for searing or beautiful golden-brown caramelization. In other words, it provides you with performance that will enable you to produce rich flavors.
Le Creuset cookware is a great kitchen workhorse for everything from boiling water to braising stews.
Choosing the Best Cookware Sets For Your Home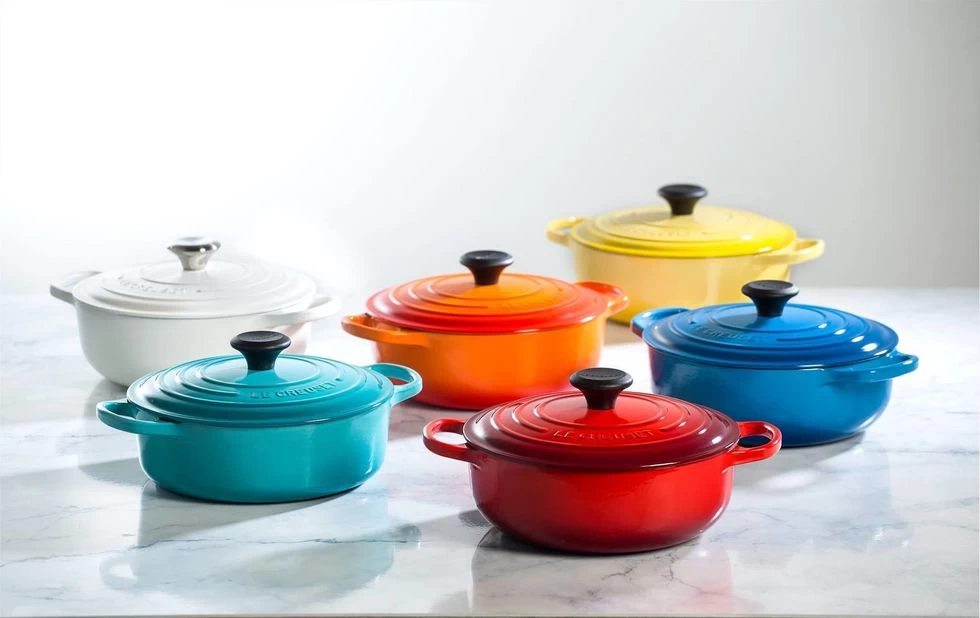 Around the world, people have been spending more time in their homes over the last year. If this scenario sounds familiar, you may have put quite a bit of wear on your current cookware.
You may want new cookware to make your favorite recipes. Alternatively, you may want to try new dishes in the kitchen.
In either case, you may find that your existing cookware isn't a good fit for what you do in the kitchen. If so, now's a good time to take stock of your kitchen cookware.
Whether you're looking for a stainless steel or iron replacement, it makes good sense to find out the differences between cookware sets. Before looking for new cookware, however, you'll want to take stock of your kitchen equipment.
You might save some coin by simply replacing select pieces. Alternatively, you may simply need to add a few key cookware pieces to complete your set. For example, you might swap out a scratched-up frying pan.
You'll also want to think about the type of dishes that you cook frequently. For instance, you may love to sear meat. If so, you'll want to invest in a cast-iron skillet.
Conversely, you may frequently cook delicate staples such as scrambled eggs, pancakes and fish. In that case, you'll want to select a good nonstick alternative.
Happy Cooking With Your New Cookware Set!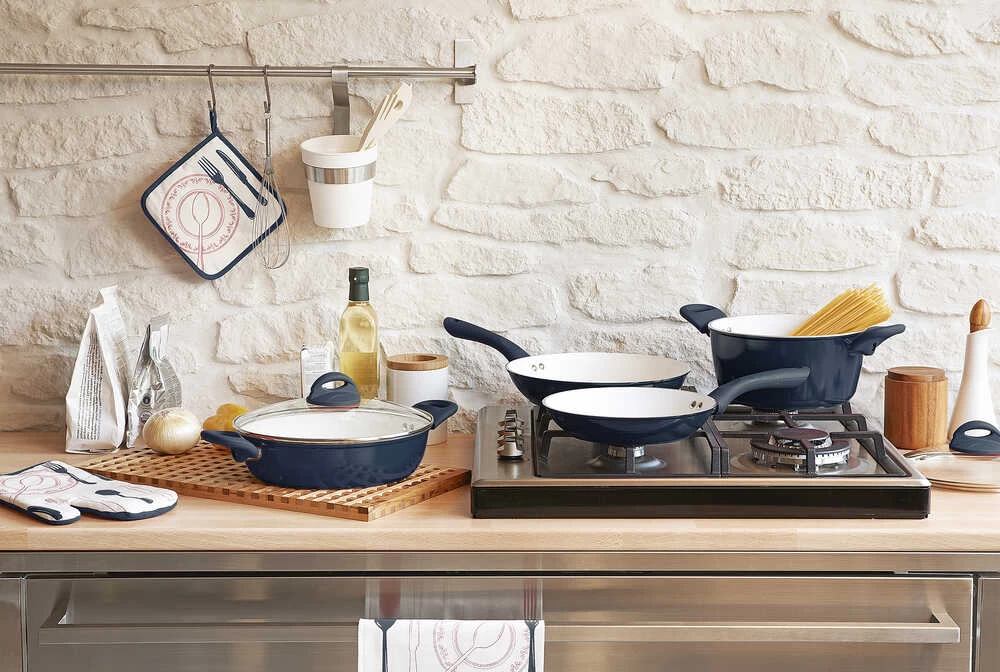 Now you know more about the five best cookware sets we've tested in Malaysia in 2021.
There are a lot of cookware brands on the market. The price for new cookware can range from affordable to outrageous.
However, when selecting cookware, you'll want to consider quality. If the bottom of a potential new cookware selection looks too thin—it won't last long. You'll most likely want to choose something different.
You might lean toward nonstick cookware. Alternatively, you may want the most cost-effective alternative.
Yet other culinary explorers might like the idea of investing in expensive cookware that will last a lifetime. No matter your taste, it pays to learn about cooking products to help you make your selection. Fortunately, you're off to a great start!
Source Article: https://foodporn.zone/best-cookware-sets-we-have-tested-in-malaysia-2021/
<